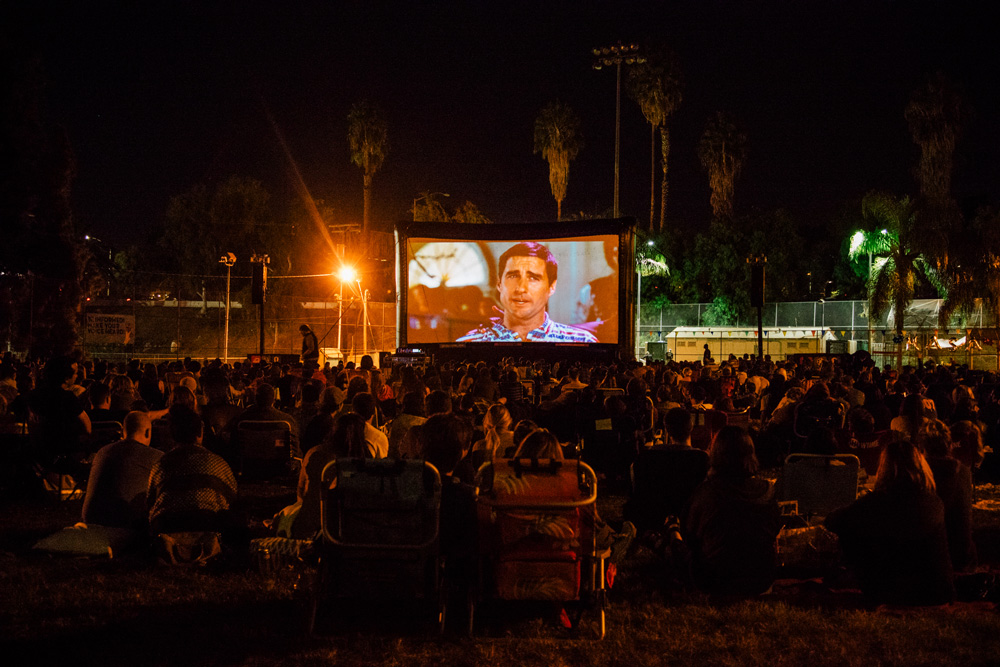 BECAUSE BRAWNDO'S GOT ELECTROLYTES
MASA Sponsored Idiocracy Screening
On Saturday, Sept. 24 Pop and Circumstance is co-producing a screening of the movie Idiocracy. The event is hosted by Make America Smart Again (MASA) and Eat|See|Hear in the Echo Park neighborhood of Los Angeles and will celebrate the film's 10 year anniversary by reuniting the director and stars Mike Judge, Terry Crews, and Dax Shepard.
Make America Smart Again is a movement founded by Shepard Fairey and his wife Amanda that not only encourages citizens to vote, but also become engaged and informed voters.
"It's the right movie specifically because of this election cycle," said Shepard Fairey. "More generally, it's relevant because of the deterioration of media and the strategy to garner clicks rather than provide information, and also the proliferation of misinformation through social media, all make what fictionally took place over 500 years in 'Idiocracy' seem to be taking place over a much shorter period in America today."
TRDMRK (DJ Nu-Mark from Jurassic5 and Slimkid3 formerly of Pharcyde) and DJ Diabetic (Shepard Fairey) will also be kicking off the night with a DJ set and live performance. In addition to a film screening and Q&A, attendees will be able to register to vote, eat at local food trucks, and purchase MASA merchandise. Proceeds from the event will be benefitting the Young Literati of the Library Foundation of Los Angeles.
(UPDATE: Event has passed. All photos by Jonathan Furlong)
View Event →